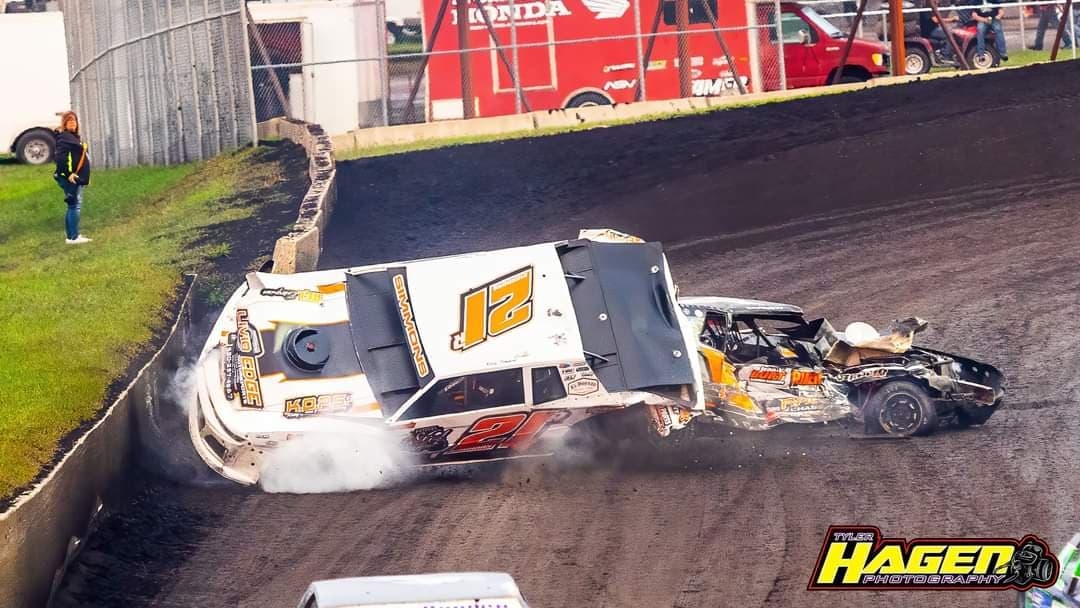 Riley continued his week at the Boone Speedway in Boone, IA for the IMCA Super Nationals with both his Modified and Stock Car.

Wednesday, he won his Stock Car heat race and ran tenth in the feature. He also finished 7th in his Modified heat.

Thursday, he ran sixth in his Stock Car heat and 11th in the b-main, while also winning his Modified heat and then falling out of the feature that night.

Friday, he won his Stock Car heat from the pole, but fell out of the that feature as well, but salvaged the night in the Mod by running 2nd in his heat race and 12th in the feature.

Saturday night, he started 14th in the Last Chance Feature in the Stock Car but was involved in a hard crash and rolled over. In the Mod, he ran fifth in his Last Chance heat race.

He also picked up a 5th place finish in his Modified Race of Champions Heat Race and a 6th place finish in his Modified Western Region Heat.