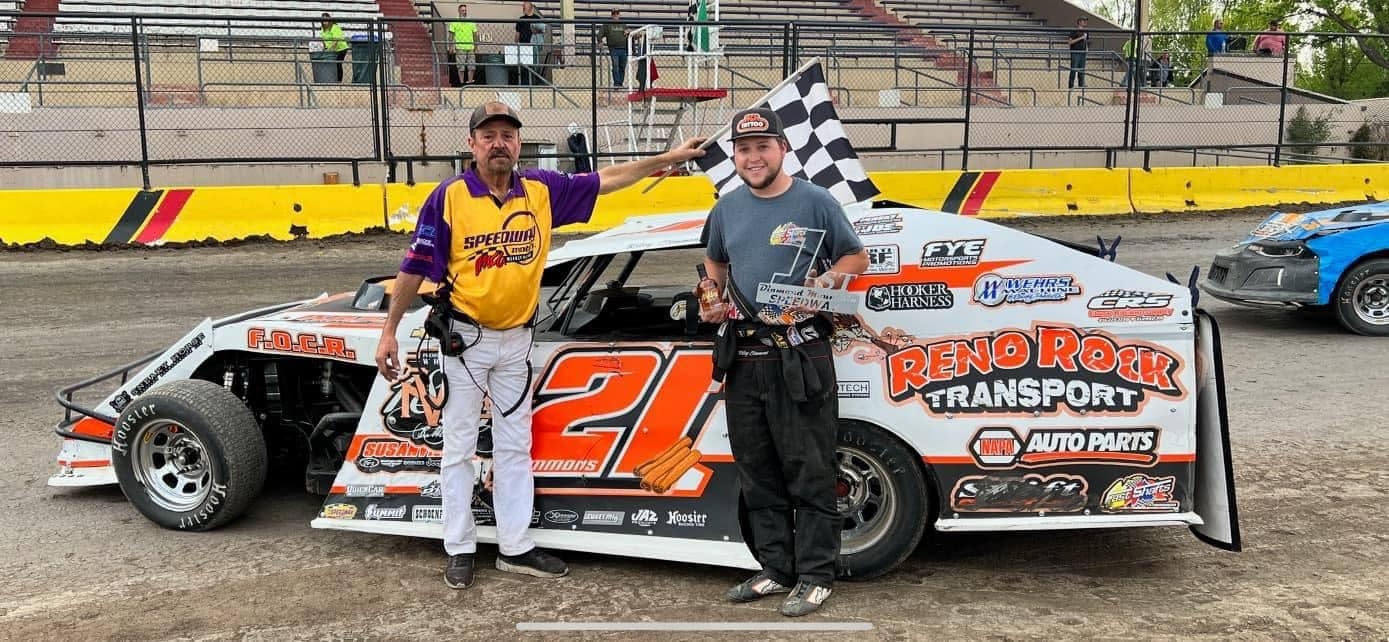 The Diamond Mountain Speedway in Riley's hometown of Susanville, CA hosted a Saturday-Sunday Doubleheader this past weekend and Riley was up the challenge and swept both feature races on the weekend.

Saturday, he started 5th in his heat race and won it, before starting 10th in the night's feature event and racing forward to the feature win.

Sunday, he raced from 6th up to 2nd in his qualifying heat and then again started 10th in the night's IMCA Modified feature and worekd his way through traffice once again for his second win on the weekend.